Thank you for being a caring and compassionate friend of camp! You helped make many lifelong memories possible for all our Campers this summer at Campfire Circle. We can't wait for you to read these stories of adventure, gratitude and reflection. We hope you feel connected to the amazing impact you helped make possible. You can click on the highlighted links below to learn more.
---
VERUCA FINALLY GOT TO ATTEND CAMP—THANKS TO YOU!
We met Veruca and her family earlier this year as they spoke about their family camp experience last fall. Almost three years after Veruca's diagnosis, she finally got to camp this summer on her own! Read more about her camp adventure here.
---
---
---
---
Our Campers love receiving messages from you. Read some of the messages they received from friends such as you.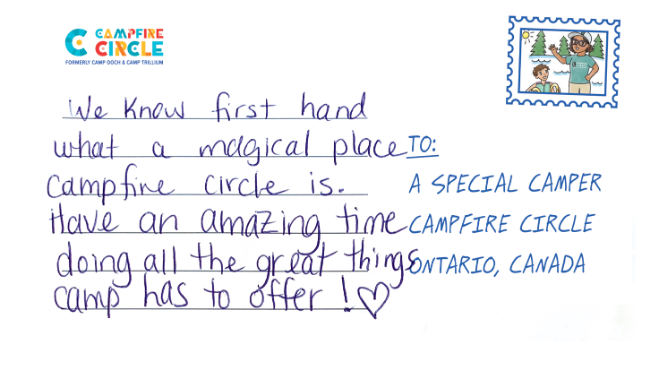 Thank you for your amazing support of Campfire Circle (Formerly Camp Ooch & Camp Trillium).