YOUR CAMP ADVENTURE UPDATES!
Stories about how you're helping right now, and all summer and fall long!
Together with your amazing support, Campfire Circle is welcoming campers for daily adventures and events, and overnight camp for kids and families has just started! Here are just a few kids and families who are impacted by your kindness and generosity.
---
Follow That Butterfly! Alyssa's Story
"Alyssa was just three when she got sick. In the early stages, you're reeling but there's also this constant realization of how your world has shrunk and how much the whole family is sacrificing and missing out. Camp was what brought us joy, from the first minute we met in the hospital. You know that saying, 'You can't pour from an empty cup?' Camp helps fill my cup so I can pour back into my kids'."
- Tania, Camper Mom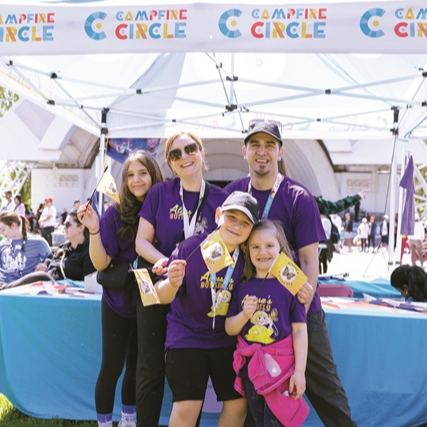 ---
"I felt like I could breathe again…" The Keeler Family Story
"Here in Kingston, we heard about camp during a clinic visit. I'm a nurse and I admit to being nervous—it felt like we had been in a bubble for years and it felt like Megan was so fragile. Megan was being tube fed at the time, and I remember packing up for family camp and worrying about whether we were making the right decision. But then I saw the set-up in the camp kitchen, which was fully accessible, they even set up a blender for us! That first summer at camp saved us."
- Erin, Camp Mom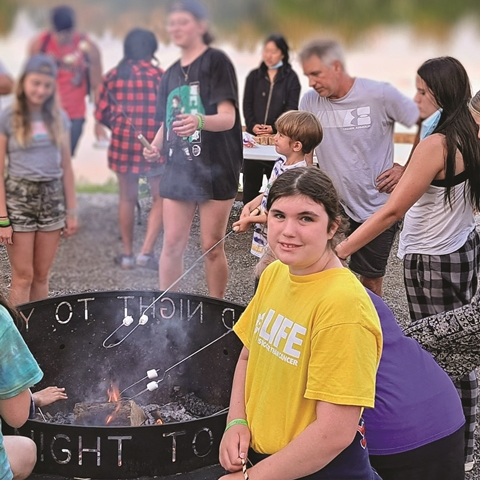 ---
Izel's Adventures: From Ottawa, With Magic!
"Izel has been to family camp, Ottawa March Break camp and will be returning to overnight camp this summer. There really is something magical about Izel's connection to camp—Harry Potter is her favourite and that was the theme in March! She was even there for her birthday, and was overjoyed to celebrate with all her camp friends."
- Rachelle, Camp Mom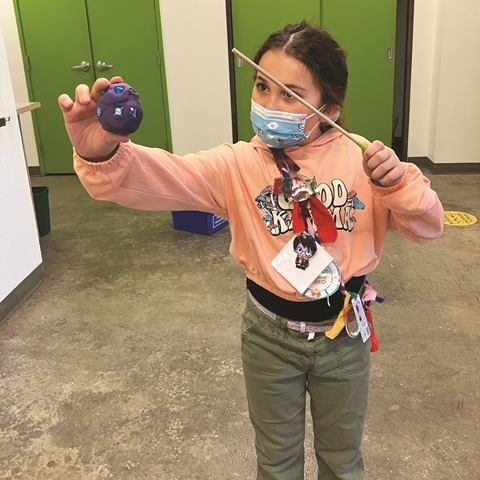 ---
"I give because every kid needs camp: I know I did." Ali's Story
"I recently joined the Spark Club and I now give monthly. Monthly giving is easy and I don't have to think about it. It makes me happy every time I see my donation and get special updates and stories from camp. It takes me right back to those long sunny days and chilly cabin nights. I give because every kid needs camp: I know I did. Kids need time away from their sickness. Cancer is scary for everyone, especially for little kids. I am proud to do my part to keep camp going. I want to know that camp will get to a 100th anniversary, and keep doing what they've always done for kids and families."
- Ali, Camper Alumni (1992-1995) & Spark Club Monthly Donor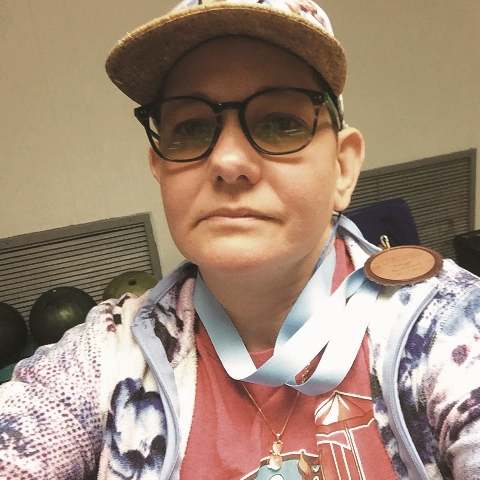 Will you please join Ali in the Spark Club today? Your monthly gifts will be matched, for the rest of the year, when you sign up now!
---
Upcoming Events!
All summer long we have many exciting events where you can walk, run, bike, golf – and so much more – all in support of Campfire Circle!
---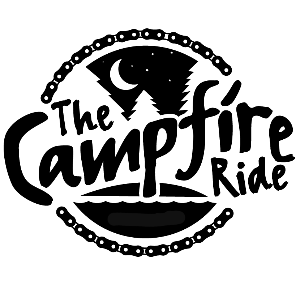 The Campfire Ride
The Campfire Ride is an annual community event organized and hosted by five community supporters taking place on September 17, 2023 on the pristine hills of Hockley Valley. Starting at Adamo Estate Winery, cyclists will participate in a 70km and 100km ride.
---
Thank you for being part of the Campfire Circle Community!
---